Dogs, in general, are animals who like to be outside because it is their natural environment. Dogs, like people, need amusement in order to be free in the wild. That is why the dog door has evolved so quickly throughout the years. Giving your dog access to the outside will make them happy, and with the dog door options available, you may choose the door that is right for your dog's breed and size. These days, there are various dog door designs that have piqued people's interest, and we believe that this is more preferable than relying solely on the doorway for entry and exit. Dog doors come in a number of shapes and styles, ranging from dog door walls to glass doors to hidden dog doors.
With the several dog door alternatives available, dog owners may now breathe freely. You don't want the dog to get chilly outside your forget your dog is out in the back. Or have to keep getting up to open the door when the dog wants to go outside. Now there is a more practical and fashionable way for your dog to play freely outside. We've compiled a list of 30 dog door ideas that you should consider. If you adore dogs, you must have one of these designs in your home!
Contemporary Doggy Door Ideas – Traditional and Classic
This is one of the most popular models among dog house door ideas. The design is very simple and easy to use. There are two parts of this door, the upper part is for humans and the lower part is for dogs. This door can be installed in different places such as walls, doors, and screens.
The major benefits of this sort of door are that it is simple to use and it takes up little space. Additionally, this door is relatively inexpensive and can be found in most hardware stores.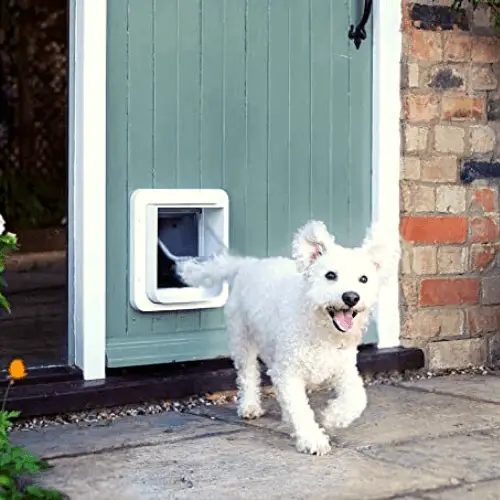 Ideas for Wall Dog Doors
Wall Dog Doors are a very popular type of dog door because it can be easily installed in any part of the house. The main advantage of this type of door is that it can be used in different types of weather conditions. In addition, this door is very strong and durable.
The main disadvantage of this type of door is that it is quite expensive.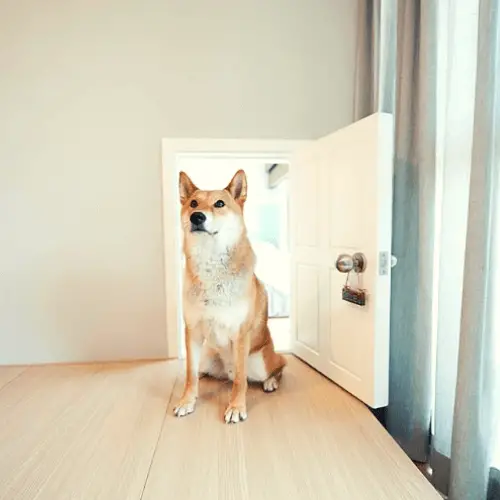 Hidden Dog Door Ideas
Hidden dog doors are getting more popular these days due to their numerous benefits. The real advantage of this style of door is that it is incredibly quiet and takes up very little space. Also, this door is relatively inexpensive and can be found in most hardware stores.
The main disadvantage of this type of door is that it is quite difficult to install.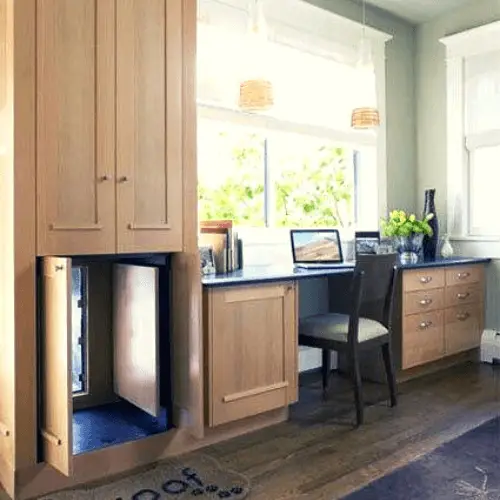 Built-in Dog Door and Internal Dog Gate Ideas
An internal dog gate is an excellent way to contain your dog in one area of the house. This gate is incredibly simple to set up and can be obtained in most pet stores.
Another great option to keep your dog contained is with a built-in dog door. Although this door is more expensive than an internal dog gate, it is considerably easier to install.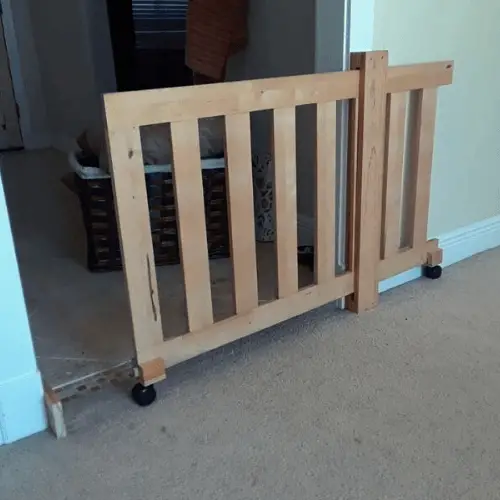 Glass and Window Door Dog Door Ideas
Glass dog doors are a great way to keep your dog contained while allowing them to observe what's going on outside.
Window dog doors are another increasingly popular alternative. These doors are simple to install and are available at most pet stores.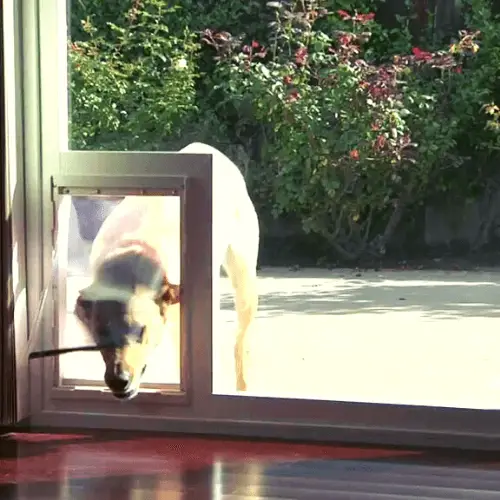 Electronic Dog Door Ideas
As technology progresses, electronic dog doors are becoming more common. These doors can be programmed to only open for certain animals by either reading their microchip or by using an ultrasonic collar.This is an excellent way to keep your dog enclosed while keeping unwanted critters out.
The downside to these doors is that they are very expensive and can be difficult to install.