At home, install a dog washing station to make bath day simpler.
Some dogs, let's be honest, stink. Bathing large dogs in a standard bathroom is tough, and bathing smaller dogs? That's much worse; pet owners frequently turn to the kitchen sink. Bath time at home for many dog owners means severe backaches, confined spaces, and extended clean-up.
Some dogs don't require washing very often, while others enjoy rolling in the dirt (let's be honest, much more offensive things). Some dogs have fur that needs to be maintained more frequently. So wouldn't it be great to dedicate a separate place for dog washing where cleanup is simple and huge splashes are accepted?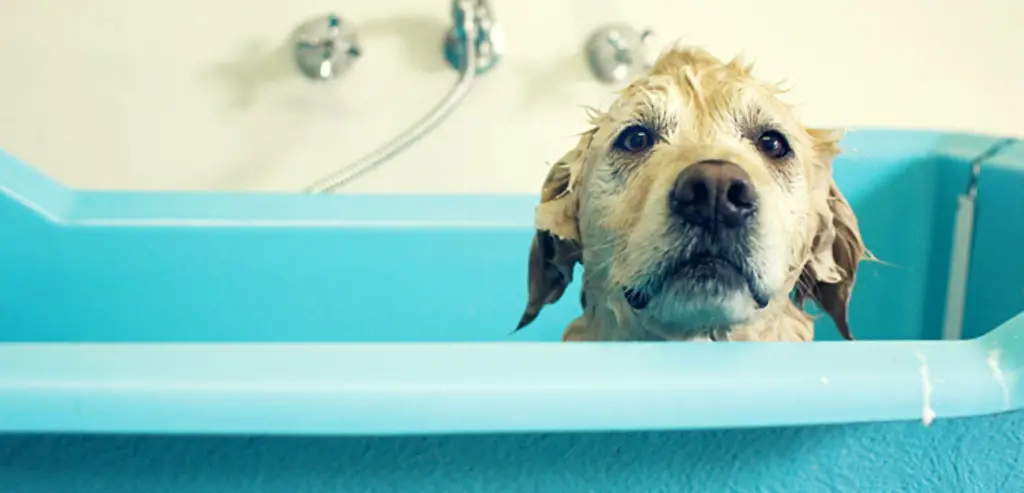 Here are some quick pointers for dog owners who want to avoid the groomers and instead have a washing station at home other than the tub.
Home Dog Wash Station
Before you start designing your dog washing station, figure out where it will go. Consider putting your dog washing station in your mudroom if you have one; but, if not, think about the laundry room or an outdoor unit. Outdoor dog washing stations are more versatile and enjoyable to use in terms of design. The added benefit of a dog washing station is that it may also serve as a utility sink. They may also be useful in landscaping settings.
1. Make cleanup a breeze.: Make sure that the washing area is waterproof—be ready for that big shake at the tail end of the bath. A tiled floor is essential.
2. Elevate your station: Consider adding an elevated dog washing station if you are someone with small to medium-sized dogs. It's more comfortable on the back and legs than stooping over on the ground level.
3. Shower with a walk-in option: If you have a larger dog or an elderly pet, consider installing a walk-in pet shower with plenty of space.
4. Sprayer with a handle: A fantastic way to keep your dog clean and odor-free, plus it's a wonderful tool for paw cleaning. It's also an important bathtime helper that makes bath time more pleasant for your back.
5. Increase your drain size: You can clean a 2" drain with vinegar and water, but you'll need something stronger to get the hair out. A bigger 3″ drain is advised by Vincent Longo. It works better with dog hair, but you'll probably still want to use a hair filter to safeguard the plumbing pipes.
6. Towel racks: Make sure there are a few handy drying racks and hooks to allow easy access to the many towels you'll use.
7. Consider storage: When it comes to storage, go big or go home—it's a must-have in any washing area. Soaps, brushes, shampoos and towels should all be stored.