A healthy, gorgeous backyard and a dog don't normally go together. A dog's excessive wear and tear on a yard might leave it in shambles. That does not have to be the case! Your backyard may be a sanctuary for people and a utopia for your dogs with a little planning and careful selection of plants that can survive whatever the dogs throw at them.
Here are some tips for designing a patio, as well as a list of plants to use and avoid.
7 Dog-Friendly Backyard Design Ideas
Make raised beds
For fragile plants or any fruits and veggies you want to start growing, build raised beds. If your dog is still inclined to jump up and sniff around the crates, use fencing or netting to protect them.
Build a dog-friendly path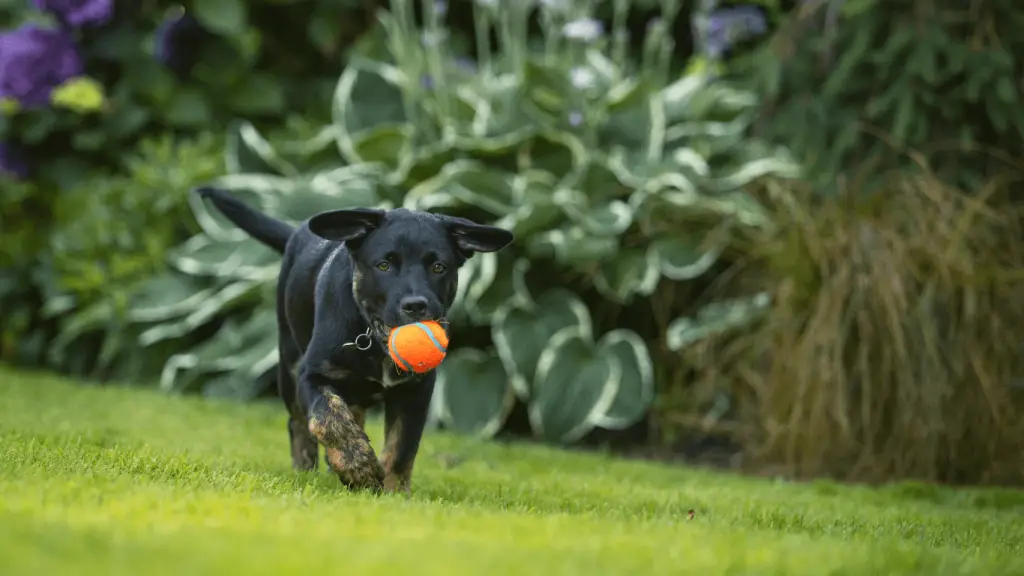 Make a dog-friendly pathway all the way around the yard. This will help your dog navigate through the yard and avoid wandering into flower beds. You might want to start by observing where your dog goes on its own and then create a trail along that route. This way, you won't be frustrated if your dog goes wherever he wants to go.
Discourage digging through the design
If your dog has a habit of digging holes in your garden area, you can protect them by raising it. If your dog is a constant digger and no section of the yard is safe, try constructing a separate area where he can do whatever he wants, even dig. This could be a fenced-in area with a litter box where digging is permitted.
Create a designated bathroom area
Of course, you'll have to train your dog to use it, but the time and effort you put into training will offset the time and money you spend replacing dead plants.
Provide sunbathing areas
Many dogs enjoy sunbathing and may seek for the brightest area in the middle of their favorite flower garden. Allowing a dog to choose his own territory will prevent them from doing so. A modest sized deck, some tastefully patterned pavers, or even a bark chipped area would provide a comfortable location for your dog to lie down away from the plants.
Provide shaded areas for your dog to relax in
Patios are a great place to relax in the sun, but without some cover on hot days, it may be a little uncomfortable. Plant big trees or bushes where your dog can cool down after a day of sunbathing.
Have a source of water
If you have a source of water available, make sure it is safe to drink and free of contaminants.
Dog-Friendly Plants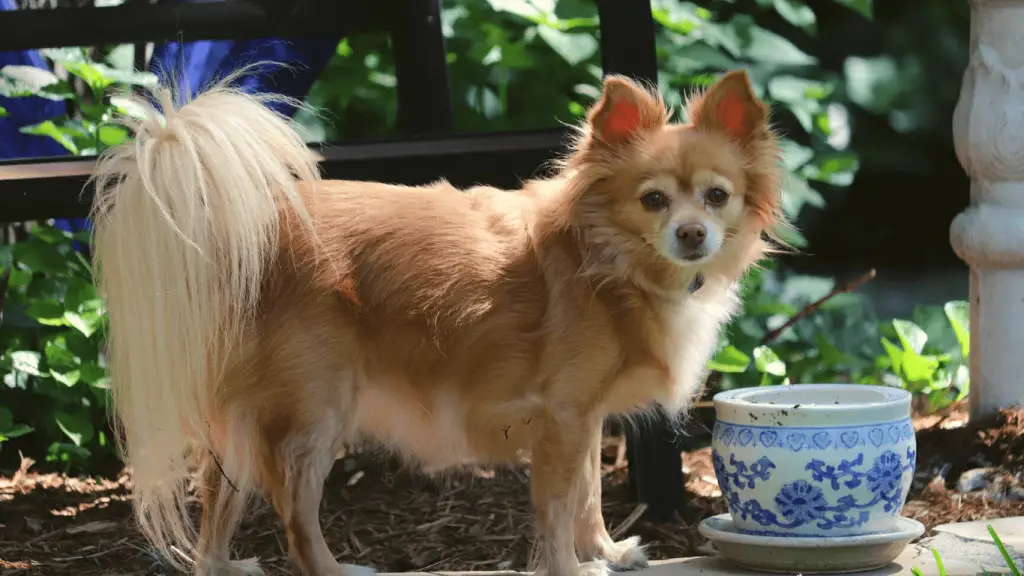 It's time to revisit your plant selection after learning about certain design components that will make your yard a welcoming environment for both dogs and humans. A huge number of plants have developed resistance to dog urine. You might want to limit the amount of replanting you need to do and keep your garden looking fresh and healthy by placing these plants in areas where your dog frequents.
Thankfully, the herbs you'll most likely want in your garden are also beneficial to dogs. If you enjoy cooking with these delectable mainstays, you'll be pleased to learn that they're allowed in your dog-friendly garden! Among the top five options are:
Oregano
Mint
Basil
Rosemary
Parsley
Groundcovers are an excellent alternative to a grassy lawn. Many types are more resistant to dog abuse than any grass. Options include:
Kinnikinick
Miniature
Winter Creeper
Carpet Bugle
Silver Carpet
Elfin Thyme
Summer Snow
Urine-resistant plants are another essential for a dog-friendly environment. Here are some recommendations:
Double Filed Viburnum
Feather Reed Grass
Buttocks Burkwood osmanthus
Sword Fern
Fern Holly
Double Filed Viburnum
Japanese Spindle Tree
New Zealand Flax
Red Dogwood
Bears
Mexican Sage
Spider
Viburnum Snowball
Plants that are toxic to dogs
Even if they look appealing, there are a number of plants you should keep out of your garden since swallowing them might cause illness or death for your dog. It doesn't mean you can't have these plants around; it just means you should keep them in places where your dog can't get to them, such as fenced-in areas of the yard or hanging baskets within easy reach. The University of California, Davis compiled a list of the 12 plants that result in the most visits to the veterinary clinic. Among them are:
All species of amaryllis
Fern asparagus
Aloe vera
Fern asparagus
Caffodil
Lily of the valley
Jade plants
Chrysanthemums
Philodendrons
Cycads including sago palm and cardboard palm
Anemone
Cyclamen
Caffodil
Chrysanthemums
Lilies
The ASPCA has a comprehensive list of plants that are poisonous to dogs. Checking this list before planting will help you avoid unnecessary trips to the veterinarian.
Other Things Your Dog Shouldn't Eat But Might Get To
The mulch you choose may have an impact on your dog's health. Cocoa humus, which is formed from the shells of cocoa beans, is a harmful byproduct of chocolate production. Most dogs won't eat mulch, and even if they did, it wouldn't be enough to cause an issue. If you have a dog who eats everything, you might want to try something like shredded pine instead.
Ingesting large amounts of fertilizer can be hazardous or even deadly for your dog. Use only natural fertilizers, follow the guidelines, and make sure your dog does not visit the fertilized area within the recommended waiting period.
Compost piles are a wonderful addition to any garden, but depending on what you put in them, they can be hazardous to dogs. Also toxic to dogs are coffee grounds, rotting food, and certain fruits and veggies. Fungal toxins can also thrive in compost piles, causing problems for your dog's overall health and immunity if eaten. Keeping your compost in a container out of reach of your dog is a smart idea.
Getting rid of chemical herbicides and pesticides is also a good idea. They are not only bad for the environment, but they can also harm dogs, even causing cancer.