We have a treat for you dog lovers out there. We've picked up several different DIY Dog bed ideas you can absolutely make in a few hours, some of which will take even less time. If you been wanting to get a bed for your little pooch, but you couldn't afford to spend that much money – some dog beds aren't that cheap – you may want to create a bed yourself, and we found some of the simplest beds to make.
These beds can also be made much nicer than those on retail shelves, in addition to being affordable. Your dog will also appreciate that it's made with the love of its owner.  Most of them still involve limited work and even more complex ones are still relatively basic. Don't you think your dog deserves a comfy bed of their own?   There are so many different ways of giving your little dogs so much care from the nightstand beds to cushions that don't even require any sewing. You can also check out these great DIY dog toys, you can even make for your doggy.
If you're like us, you love to pamper your pups.  They are so spoiled with everything from homemade dog food to homemade dog toys. Homemade is generally cheaper than a store or buying online, and our dogs are just spoiled by all the DIY things they get.  I don't think it's a good deal. There is also a variety of DIY dog houses you can check out, which will let you spoil your pets even more.
So, we think you'll enjoy this set of dog beds, if you want to treat your doggies with some DIY love. There are so many fantastic concepts – including a dog Murphy bed! It doesn't matter if you have a teacup pooch or a much bigger pooch, there is a bed in here for them, which would be the best place for some R&R.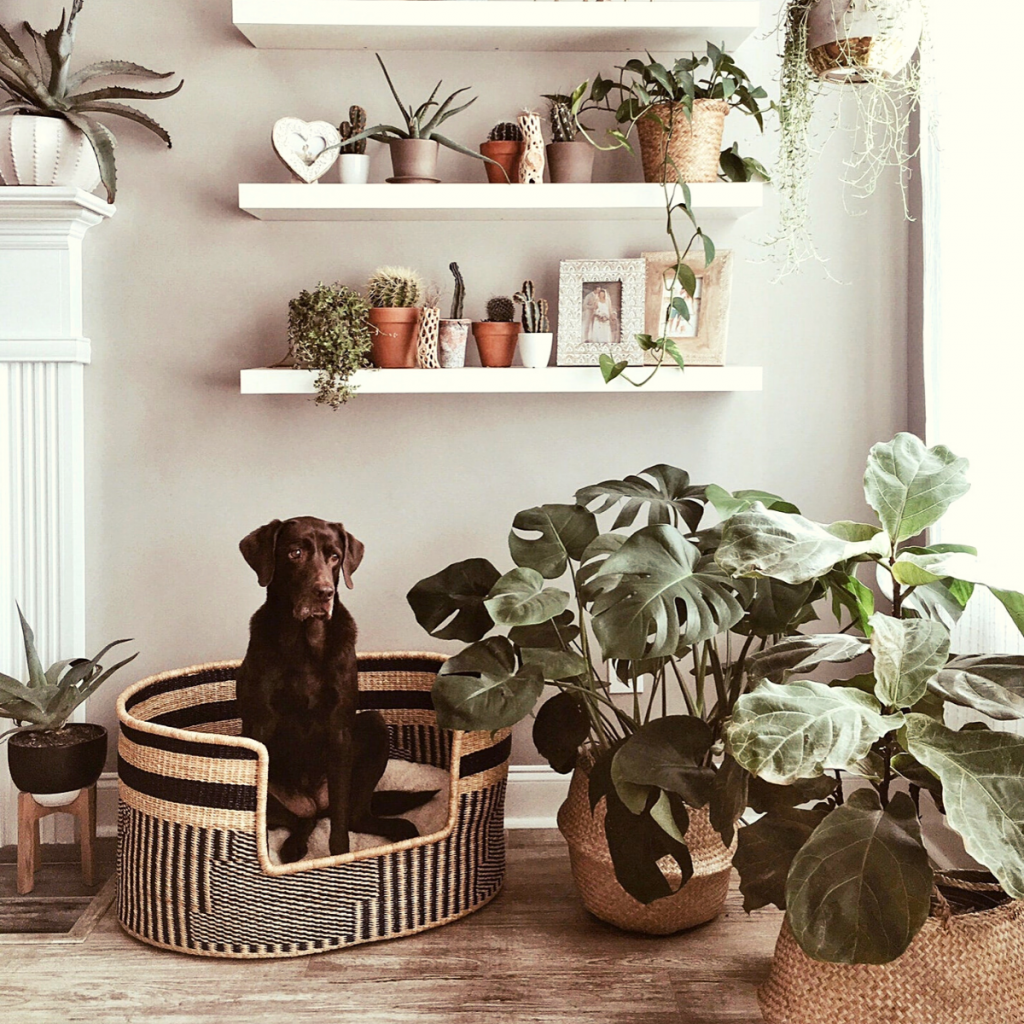 Boho dog beds will look amazing with your decor and they are trendy, cute and stunning. They are also made from natural materials such as seagrass and mudcloth and still functional while keeping that chic look.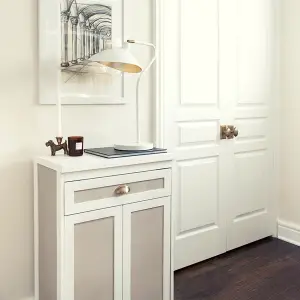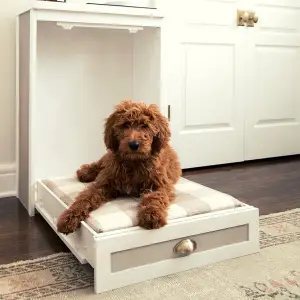 A Murphy bed for dogs that folds up and out of the way when not being used.  To match the cabinet with the decor of your office, give it a new painting job, additional hardware and the re-padded cushion. (Here is a similar pre-made one.)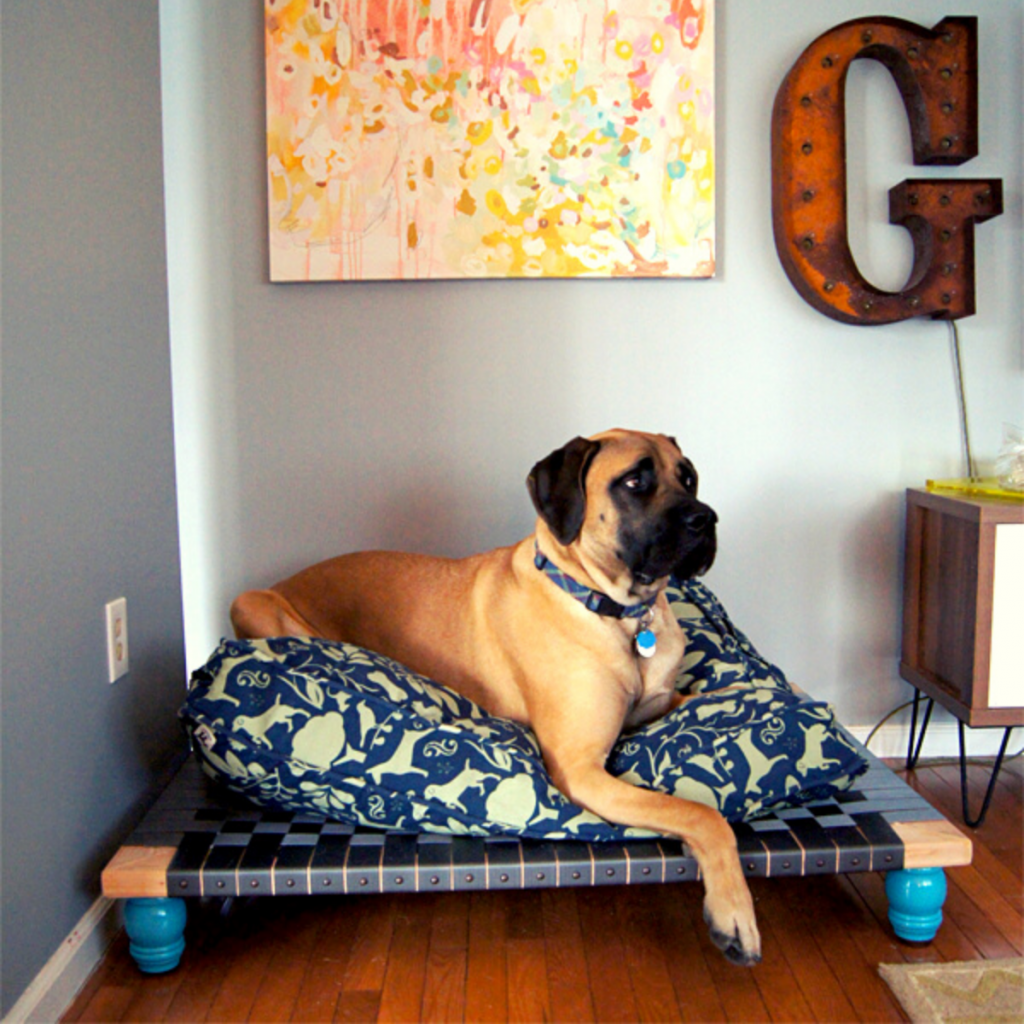 When they get older, it's hard for bigger dogs to get up or down. And even after their glorious days, this elevated bed for larger breeds is a perfect way to help them relax.   With legs connected to the foundation, it is just a bit lifted off the floor and only a cushion is added.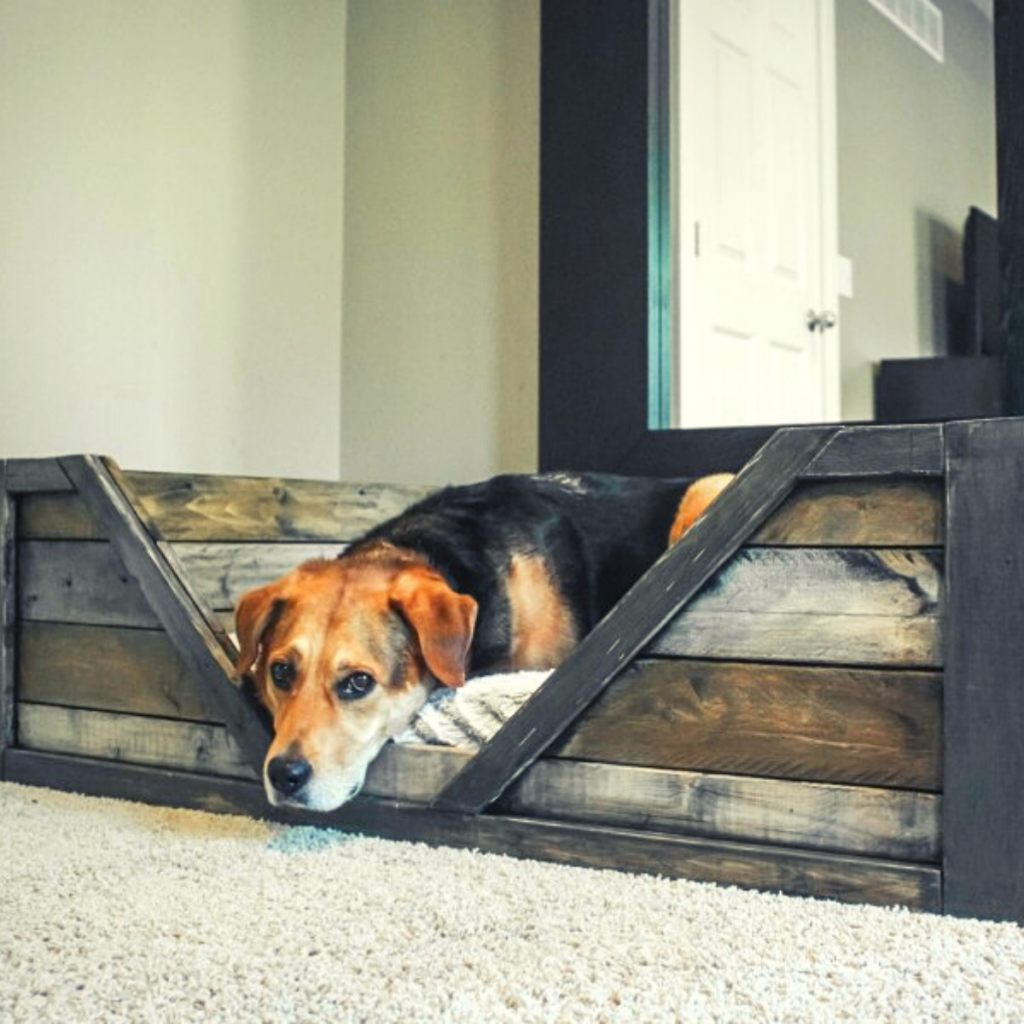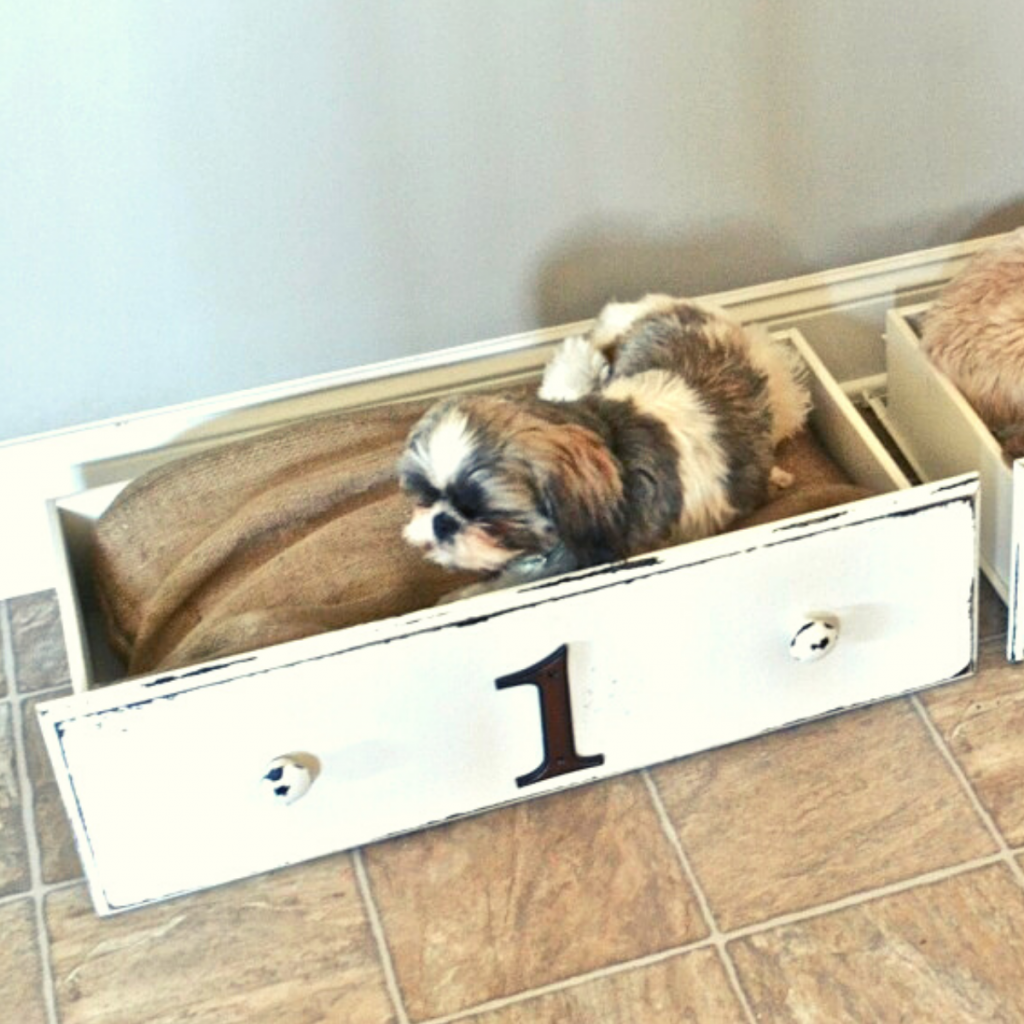 Have an old dresser? Instead of throwing it out, make this simple dog bed with the drawers. You may also go a step forward by incorporating rustic elegance with a paint of dark wood and calligraphy.   Otherwise, you should mod it out with pictures of your dog! Seriously, the ideas are limitless!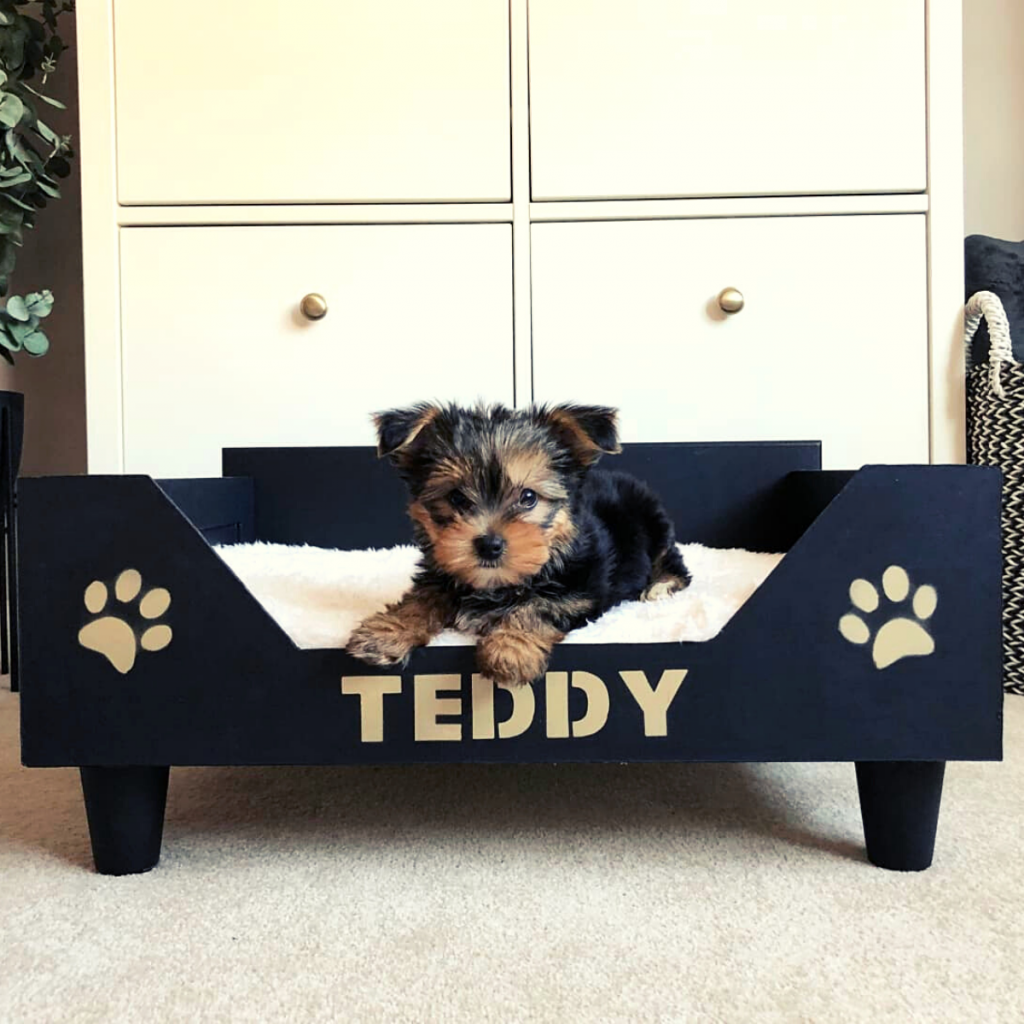 This DIY is a chic industrial dog bed with wood and metal tubing. Keep the pipes black for a robust, minimalist feeling or paint it to complement the décor with a different color.