The holidays are here, bringing with them the traditional celebrations and get-togethers with family. There's plenty of excitement and happiness to go around, regardless of what holiday your family observes. And there's a good chance your dog is just as thrilled for the holidays as you are.
However, your dog may be overstimulated by all of this activity. During the holidays, they can go through a number of emotions, ranging from excitement to worry. Here are some suggestions for helping your dog cope with the strain of this busy time of year. Not only that, but playing with your dog may help you relax as well.
How To Have A Great Time With Your Dog This Christmas And New Year's Eve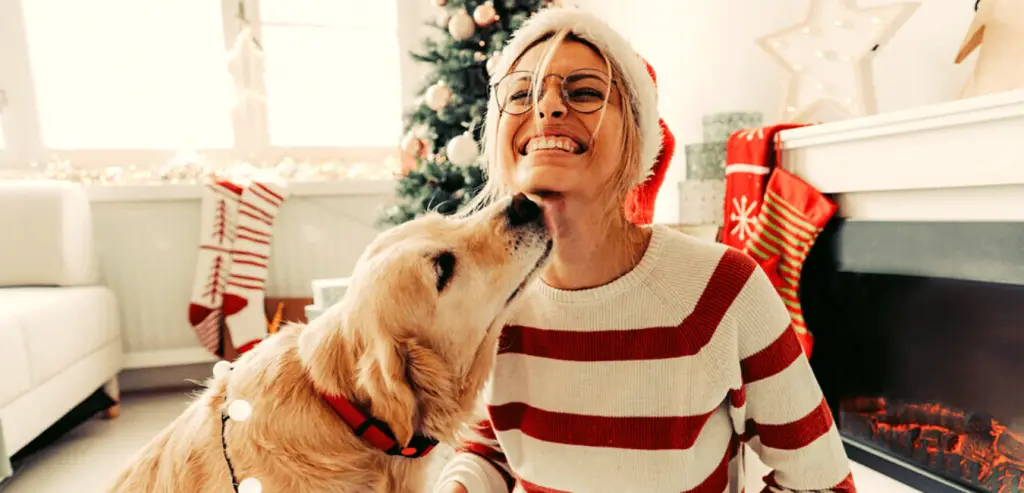 It's natural for your dog to become anxious when there are so many new faces and odors in the house. It's natural for your dog to become anxious when there are so many new faces and odors in the house. All of the excitement may make them too enthusiastic, which is okay until they start leaping on your grandmother or barking at a little baby. This holiday season doesn't have to be a stressful one for your dog. Matter of fact, with the proper prep work, you may help your dog in being more comfortable and enjoying the added attention.
Refresh Your Dog's Basic Manners
Before the celebration, start encouraging your dog's excellent manners and actions. They don't have to be flawless, but reviewing their obedience training before the holidays is very beneficial. Make sure to gift them to something special, like a treat filled with wonderful seasonal flavors. This will help if your dog is prone to barking at your home guests. Snacks can help control your dog's barking and keep them occupied while your visitors arrive. A nice variety of treats encourages your dog to express himself in a healthy manner and reduces the likelihood of dog barking at the doorway.
Anxious Dogs Are Bored Dogs
You may not be able to spend as much time with your dog as you normally do during the holidays, which might cause them to get bored and restless. Your dog will want attention as you serve dinner and hang out with friends. It makes no difference what season it is; dogs love to play! Toys can help in this situation. Your dog's teeth and mind are both stimulated by interactive toys. Some of the provided toys might even teach your dog new tricks and talents. This will occupy your dog while you entertain your visitors. Show off your dog's new abilities and tricks to visitors as part of the holiday entertainment. It's a win-win situation.
Tiring Out Your Dog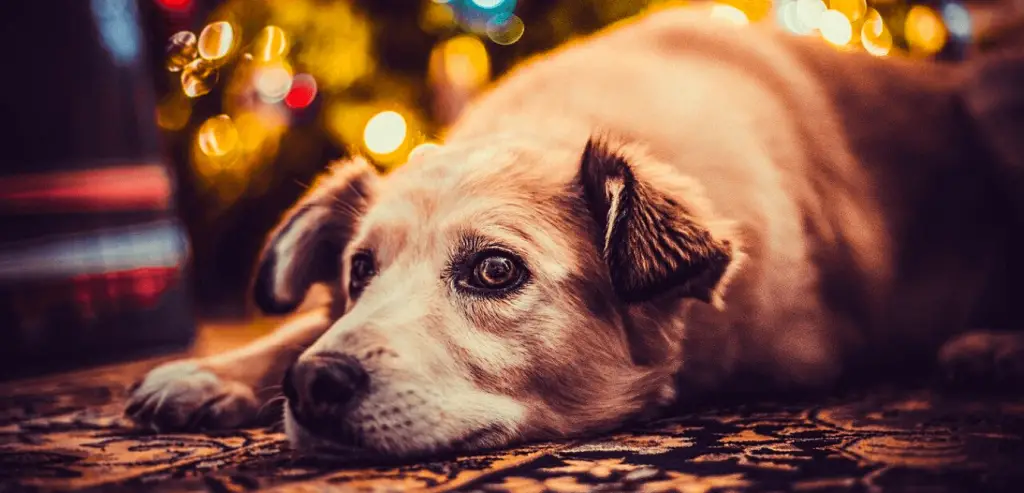 Another approach to keep your dog's stress levels in check is to let them release their pent-up energy before guests arrive. A energetic stroll, run, or exciting game of fetch may make a significant impact. Allowing them to expend all of their energy before the festivities will keep them from becoming excessively enthusiastic when the doorbell rings. When all of your visitors come, your dog will be too exhausted to care. Encourage friends and family members to play with your pup during the shindig if your dog has limitless energy. Soon, your dog won't be able to keep its eyes open!
Create A Dog-Friendly Space
When the holiday celebration begins, younger and more energetic dogs may still struggle to contain their excitement or anxiety. Your dog wants to be a part of the excitement, whether it's asking for food at dinner or being nosy as you open gifts. However, as much as we adore them, an excessively excited dog may be tough to manage.
Creating a distinct place where your curious doggy can feel comfortable is a fantastic approach to help them. A room with a comfortable dog bed, water, toys, and a variety of goodies can aid in your dog's relaxation. You may utilize crate training tactics to make them feel more at ease.
Having a space for them offers a safe haven for them throughout the holidays. You may use a divider or shut the door to keep your dog secure from the party's frantic activity. The separate area provides a sense of safety, allowing them to retreat there when they're feeling overwhelmed or anxious. If at all possible, avoid confining your dog in a separate area though. This can increase anxiety and prompt bad behavior.
Give Your Do A Gift That Keeps Giving
The holidays are a time to give to those you care about. As a result, the dogs in your life, of course, deserve the greatest presents for the joy they offer throughout the year. So spoiling your own dog or giving the ideal present to a dog lover in your life is always fun. Give your dog a gift that will is sure to keep them pleased this Christmas season and throughout the year.